---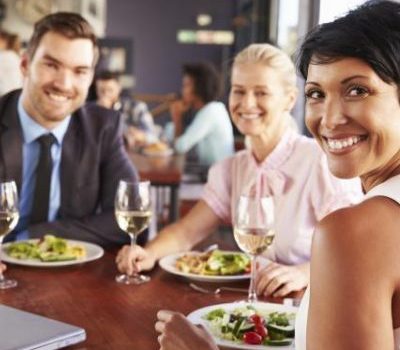 Close
Wine, Dine & Refine | Ocean Prime
The Experience
Join us on Wednesday, July 1, 2020 for a executive presence, business and fine dining etiquette experience at Ocean Prime.
Executive Presence
Start the evening with a 90-minute Executive Presence training to improve your body language & gravitas, learn power positions, enhance your ability to "work the room" with ease, gracefully exit conversations, and follow up for results. Netiquette (the confluence of technology and etiquette) is additionally covered.
Fine Dining 
Wine, dine and refine as you are led through a 4-course dinner and wine pairing by our Debrett's trained etiquette expert. Topics include: Top 10 Mistakes, Working the Room, Formal Table Settings, Continental v. American Styles, Napkin Etiquette, Buffet & Banquet Dining, International Dining, Hors d'oeuvres, Tea & Coffee, Handling Business, Ordering Wine & more.
Please note dietary restrictions upon registration
Event: Wine, Dine & Refine
Location: Ocean Prime @ 1341 G Street, NW
Date: Wednesday, July 1, 2020 New Date
Time: 5:30 PM | Executive Presence 7:00 PM | Dinner
Group Designation: Business and Young Professionals
Registration:
Executive Presence | 150 USD
4-Course Dinner | 200 USD
Executive Presence & Dinner | 300 USD